We use a secure connection for our checkout process.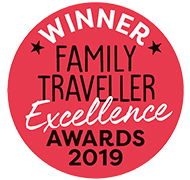 Up to 4 Dubai Parks and Resorts with 1 ticket!
Visit all four of Dubai's most sought after theme parks with the Dubai Parks and Resorts ticket.
Explore the world of LEGO at LEGOLAND® Dubai and unleash your wild side at LEGOLAND Water Park. Discover the movies of the west at Motiongate™ and visit the Bollywood Hall of Heroes at Bollywood Parks Dubai
Unleash your inner child at LEGOLAND® Dubai
It's time visit the land of brightly coloured bricks and discover LEGOLAND® Dubai.
Get behind the scenes and explore the LEGO® Factory to see how each and every colourful brick is made – who'd have thought so much goes into it!
Put all your handy skills to the test at LEGO® City. Try your hand a flying a place and even see if you have it in you to save a burning building.
You'll even get the chance to earn your very own Driving Licence – at least only a LEGOLAND® one.
Fancy yourself as a bit of a designer? See if you can dream up fabulous new LEGO® inventions and have a go at creating your own robots.
Whether you big or small, young or old – not that it ever matters of course – everyone will love this spectacular park.
Dive into the fun at LEGOLAND Water Park
Want to cool down or just fancy a splash? If you have young kids, this is the place for you – LEGOLAND Water Park is the only water park in the region designed specifically for children aged 2-12 and their families.
Head over there and experience over 20 water slides – from big drops, to multi-slide racers, to smooth twisting rides.
Feeling creative? Get into some hands-on fun with the kids – build your own LEGO raft or a boat.
Experience your favourite blockbuster rides at Motiongate™ Dubai
Fancy yourself as a bit of a movie fan? Then Motiongate™ Dubai is where you should be!
From Hotel Transylvania to Ghostbusters, The Hunger Games and more, you'll have everything you need to keep you well entertained.
Point out your favourite Movie Stars and characters as you walk round the park – you'll feel as though you're actually in the movies.
Step into the world of Bollywood at Bollywood Parks™ Dubai
Uncover Mumbai's film industry that is filled to the brim with action, romance, music and dance, comedy, adventure and plenty of emotion at Bollywood Parks™
Enjoy live entertainment on and off stage, as well as fantastic rides inspired by your favourite Bollywood films.
Explore the Bollywood Hall of Heroes, and head from the rags of Rustic Ravine to the riches of the Royal Plaza.
Important Information: Legoland Waterpark will be closed for maintenance from 12th January 2020 until 26th March 2020.
Suitable for:
Infants
Families
Couples
Groups
Teenagers
Seniors
Great for:
Thrill Seekers
Explorers
Culture Vultures
Opening Times:
Times are approximate and subect to change:
MOTIONGATE™opens 11am to 8pm (weekdays) and 11am to 9pm (Thursday and Friday)
BOLLYWOOD PARKS™ opens 1pm to 9pm (weekdays) and 1pm to 10pm (Thursday and Friday)
LEGOLAND® Dubai and Water Park daily: 10am – 6pm.
Children:
Children under the age of 12 must be accompanied by an adult aged 18 years or over.
Children aged 2 and under may enter free of charge and do not require a ticket.
Parking:
Tickets do not include parking fees, and parking is subject to availability.
IMPORTANT:
Once tickets are issued, no refunds or amendments can be made. 100% cancellation charges apply.
When you've Booked:
You'll receive an initial confirmation from us immediately.
Please print your e-ticket and present it at the park entrance.
Failure to present your printed Dubai Parks & Resorts ticket on the day will result in paying full entry price
Terms & Conditions:
Dubai Parks And Resorts reserves the right to vary the opening and closing dates and times of the attractions and to close, remove or cancel all or any part of the rides, events or facilities within the attractions for any reason including, but not being limited to technical, health and safety and/or operational reasons or due to special events or private functions.
All guests entering Dubai Parks And Resorts are subject to the rules and regulations of entry as displayed at the main entrance and within Guest Services.
Height, weight, size and age restrictions and medical warnings apply to certain rides and attractions. These will be displayed at each relevant ride and attraction and made available from Guest Services.